Termite Pest Control
Extensive and Expensive Termite Damage
Termites are able to adapt to ever changing environments and can wreak more havoc than a series of natural disasters combined including hurricanes and hailstorms. Damage due to a termite pest control problem is estimated to be more than 1 billion annually in the US alone. Most insurance companies will not provide coverage for personal loss incurred from the ravages of a termite colony.
Termite Pest Control
How to Get Rid of Termites
After a complete inspection of the inside and outside of your home or business, Az Organic Pest & Termite Control will formulate a preferred plan of attack, and discuss it at length with you. We often have more than one approach available and we will discuss them all with you. Once your questions are answered and you comfortably understand the options, you can choose the plan that's right for you.
Termite Facts
Termites have a history dating back 250 million years
According to the National Pest Management Association, over 5 billion dollars in damages are attributed to termite infestation in the U.S alone, each year
Colony queens can live up to 25 years and are capable of laying an egg every 15 seconds
Termites have been known to chew through lead, mortar, plaster and even asphalt when foraging for food
Termites are found in every state except Alaska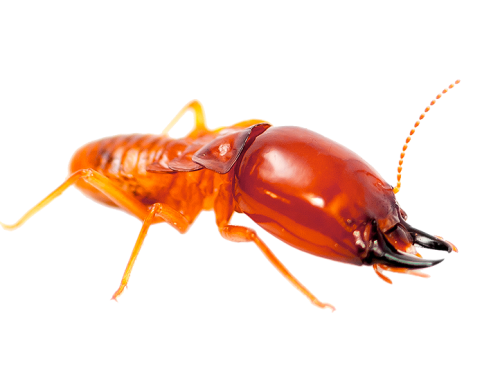 To learn more about termite pest control and how to eliminate them properly, contact a Arizona Organic Pest & Termite Control specialist for a free assessment.

When you partner with Arizona Organic Pest & Termite Control, you will benefit from the years of experience of licensed pest control professionals.
What's more is that we use environmentally-sound treatment methods, which means you can feel confident knowing that no harsh chemicals are being used throughout your home. If you are looking to speak with a professional about a possible pest infestation, do not hesitate to get in touch with us. We will be there as soon as we can to assist you.