TEMPE PEST CONTROL
Better Results
Opposed to using toxic waste to kills pests, Arizona Organic Pest & Termite Control utilizes the tools that mother nature has supplied us with. Arizona Organic employs some of the most advanced industry equipment along with products designed according to strict industry guidelines to ensure that our products will work better and last longer than the industry standard synthetics. Because our product works longer, we offer competitive pricing based on a routine, every other month service.
Fleas
Rodents
Ticks
Crickets
Bed Bugs
Ants
Spiders
Bees & Wasps
Centipedes
Millipedes
Lice
Mosquitos
Termites
Birds
Scorpions
Silverfish
Cockroaches
Arizona Organic Pest Control is a great company. They have been providing pest control services for us for around 15 years. They have always been very reliable and responsive. Thank you guys for your great service.
I have been a client of Arizona Organic for 15+ years and they have been very effective in both preventing my various pest issues and when they do occur, promptly addressing them. My technician, Dan, is always very quick to respond to my texts and will even stop by in between visits to keep my house pest-free. They use eco-friendly, organic products, which is even better. I highly recommend their service.
I have been using Arizona Organic for almost 20 years and they are the best! Without the use of harmful chemicals, they have made my home pest free for all of these years! I especially want to recognize Gary Terreault, my current service technician for the last 6 years. He has gone above and beyond to remedy any type of pest control issue that I had ever encountered at my home.
We have been using Arizona Organic for a few years now and are so impressed with their service. Having non-toxic pest control was important to us since we have organic gardens throughout our yard, but with small children we also wanted something that would work. We have noticed a huge decline in the ants in our yard since Arizona Organics has been coming and have not had any more scorpions in the house.
Randolph Court HOA has been using Arizona Organic Pest Control for bi-monthly service for over 10 years and have had excellent results – no pests. We have also used them on occasion to handle a swarm of bees, mud wasp nests and termite treatment. The service is prompt and the techs are friendly and informative about treatments and the process by which they are applied. I would recommend them.
Residential
Tempe Pest Control
Arizona Organic Pest & Termite control is a leading residential pest control expert, with qualified and licensed extermintors ready with advanced industry equipment. Arizona Organic utilizes more natural and effective products and pest solutions.
Fully licensed technicians
Guarantees and follow-up programs
Pest control products that are better for children and pets
Natural pest control
Customized pest control services at affordable rates
Year-round protection
Pest control monitoring
Commercial
Tempe Pest Control
Pest Control Plans for Any Industry
Arizona Organic Pest & Termite Control will inspect and offer in-depth consultation with you in order to effectively execute a  custom commercial pest control program. Our products are scientifically proven, industry-tested products that offer guaranteed results. Being better for the environment and highly effective, Arizona Organic is committed to protecting your employees, clients, and business reputations.
Academic and Healthcare Industry
Restaurants / Bars / Food Retail
Hospitality Industry
Office Buildings and Retail Outlets
Accredited Since: 2012
Years In Business: 22

For Your Fast FREE
Pest Control Quote Call
602.923.1457
Or fill in our form and let us know what time is good for us to talk to you about your Tempe pest control needs.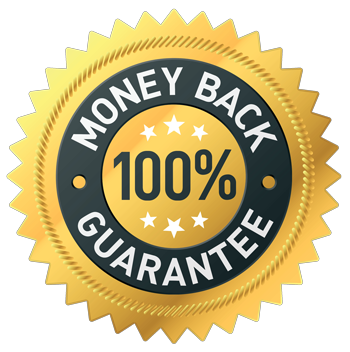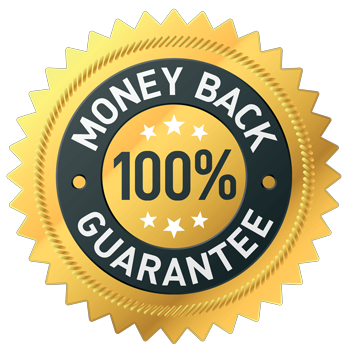 Money Back Guarantee
Arizona Organic Pest & Termite Control has been providing efficient pest control since 1995. Through the years, we've designed a proven, comprehensive system for managing pest concerns. As the Arizona leader in organic pest control technology, we offer the most complete organic pest control service available today, and we back it with our absolute Money Back Guarantee.
How the Guarantee Works
Depending on the level of infestation, you'll see results start as soon as one day to one week after your service appointment (unless your technician tells you otherwise). If, after that time, there isn't a significant improvement, call our office for a follow-up visit. All follow-up visits are FREE.
Why a Follow-up Visit?
Larger pest populations sometimes need extra attention and materials to control. We aren't always able to determine the size of a pest population on our first visit since bugs of all types spend 80% to 90% of their life hiding from predators. A follow-up does not mean your technician provided poor service, nor that the natural materials don't work as well as chemicals. Even with chemical treatment, follow-ups are frequently needed. Sometimes more than one follow-up is needed. This doesn't happen often, but when it does we provide the follow-ups at NO ADDITIONAL CHARGE.
Open Communication Is Important
We depend on you to communicate with us. Without your feedback, we can't know if you need a follow up. We're here to help you! If you have given us a fair chance, and we can't solve your pest problems to your satisfaction, I will personally issue you a full refund of your last service charge.
Copyright 2018 Arizona Organic Pest Control | All Rights Reserved